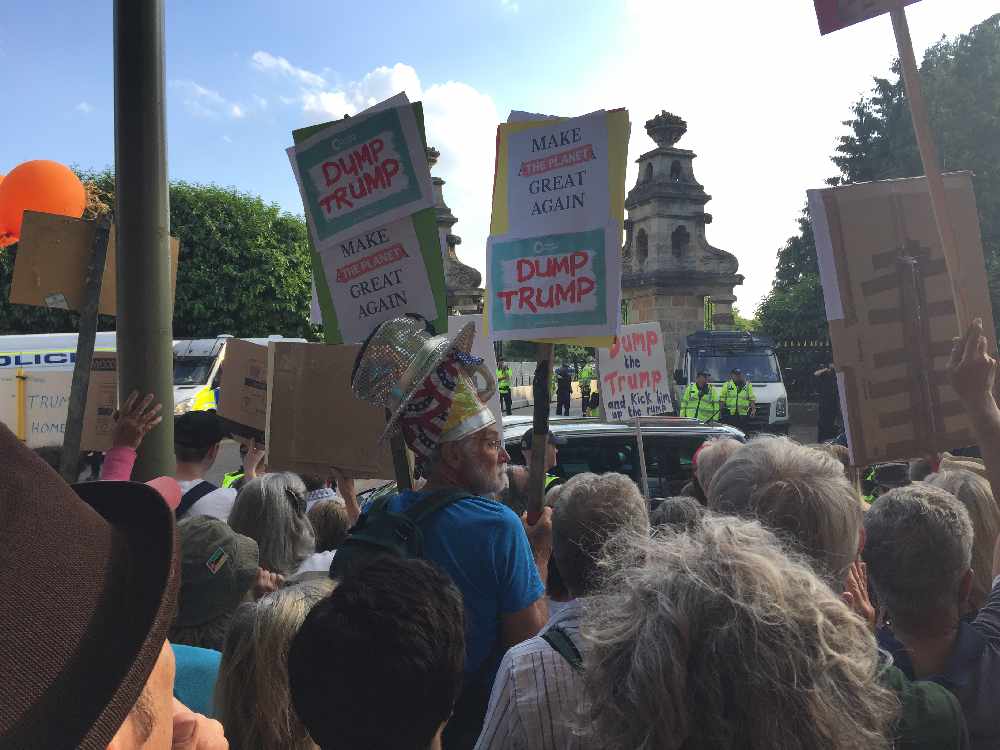 PICS: Jo Summerbell / James Brooks-Foster
The US President and First Lady were hosted by Theresa May for a black-tie dinner.
As the red carpet was rolled out, around a thousand protesters gathered outside the palace grounds, demonstrating against the controversial visit.
Many groups were opposing the US President's policy's on immigration and trade.
Downing Street said the dinner at Blenheim was intended to "celebrate the strong business links between our two countries" at a time when the UK is hoping to strike a free trade deal with the US following Brexit.
Guests invited to the do at Winston Churchill's birthplace included leaders of UK business sectors, such as financial services, travel, food and drink, tech and defence.
Extra security was brought in, with an extremely high police presence throughout the Oxfordshire town.
Roughly 300 officers were drafted in from Thames Valley Police, and forces across the country, at a cost of up to £10 million.
Noisy protests took place outside Blenheim Palace for several hours during the dinner: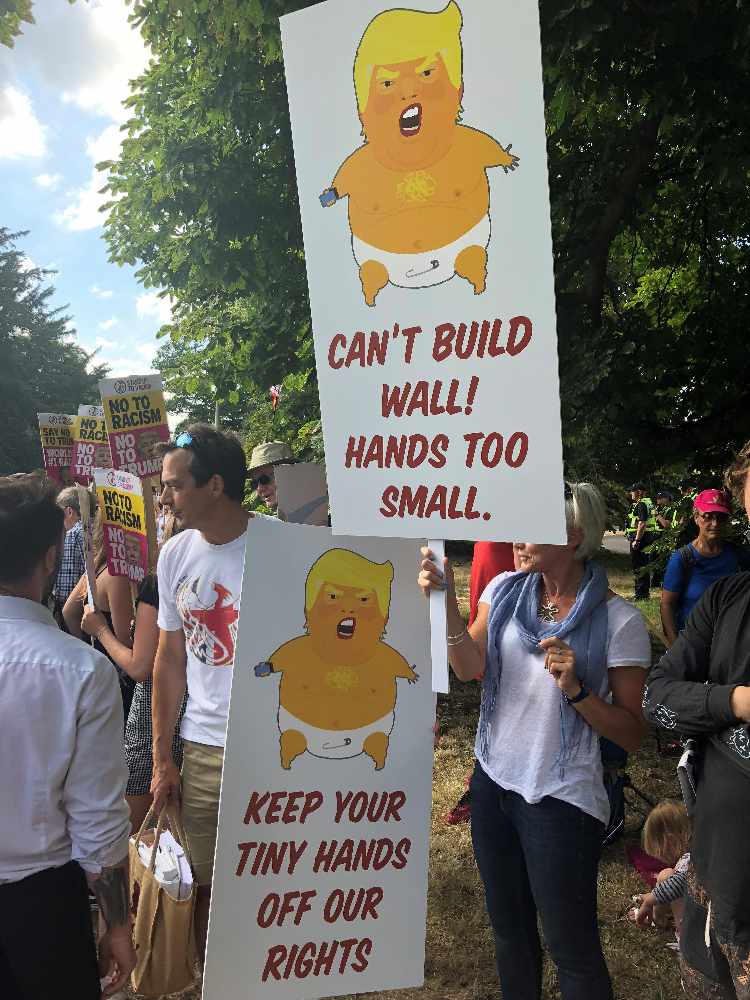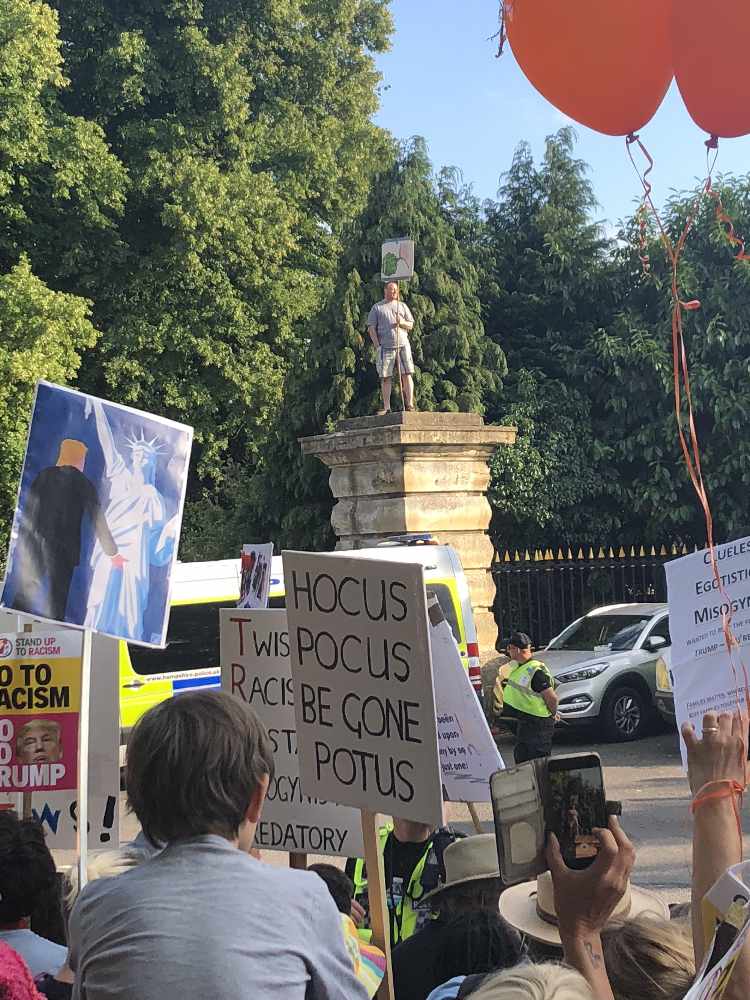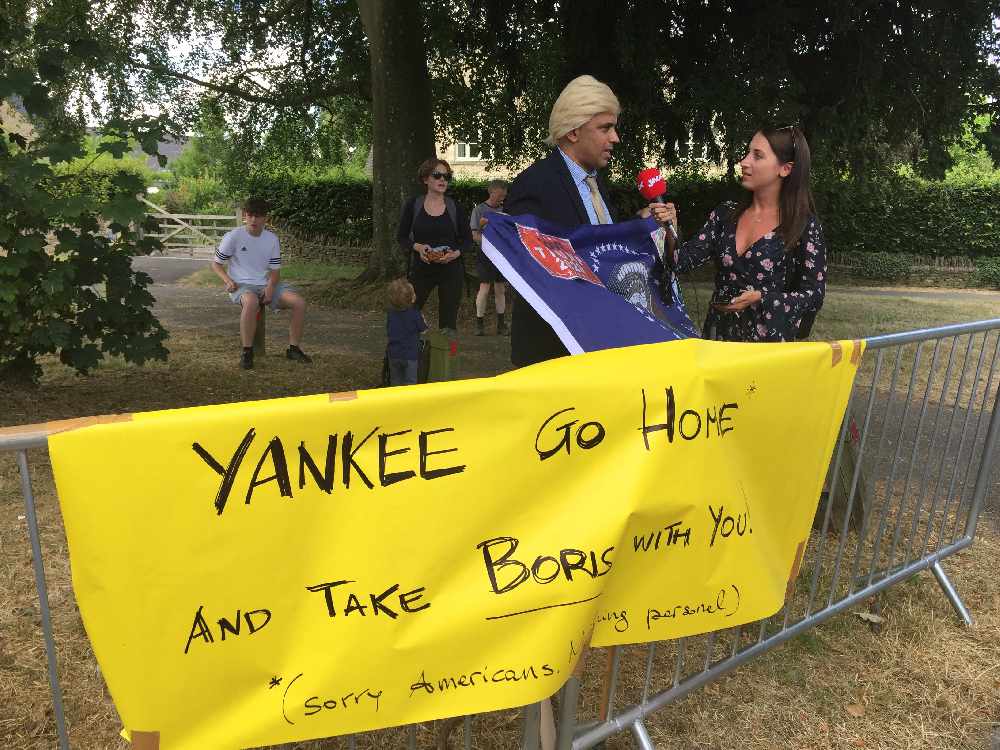 Oxford West and Abingdon MP Layla Moran thinks the US Government should be picking up the extra policing costs.
She said: "I know that Thames Valley police will do an first rate, professional job of keeping everyone safe and policing the visit by President Trump and the associated protests.
"But it's really not on that local police budgets should suffer as a result, or that the Government should have to use taxpayers' money to police a visit that the vast majority of people don't want in the first place."
The President and his wife have been jetting around the country by Trump's Marine One helicopter - avoiding demonstrations during their official visit.
Before arriving - Trump told reporters people in the UK like him "very much".
Once inside, Mr Trump, Melania, the Prime Minister and her husband Philip stood in a line as they watched a military band perform in the three-acre Great Court.