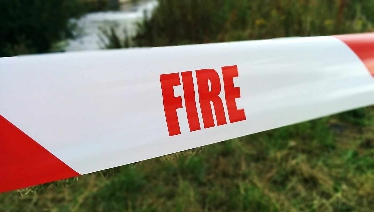 Police are investigating the cause of the fire in Watlington Road.
A fire broke out in a property in Cowley late on Friday night.
Oxfordshire Fire and Rescue extinguished the blaze and neighbouring residents were evacuated by Thames Valley Police.
Sadly, the body of a man was found inside the property.
His next of kin have been informed and police say the death is currently being treated as unexplained.
The fire was contained to a single home and a cordon remains in place.
No arrests have been made and the cause of the fire is still under investigation.
Witnesses are being urged to contact TVP on 101, quoting reference number 2576 of 19/02.
Meanwhile, a post on the Blackbird Leys Community Facebook Group by a family member over the weekend urged people to look out for a pet dog who 'bolted' from the scene on Friday night and is now lost.
The post read: "After an incident in the early hours of this morning a Black & White Collie cross Spaniel has managed to bolt- Watlington Road/Blackbird Leys area right near the pub.
"He responds to 'Jolly' if you do see him.
"He could be injured & frightened but any information anyone has please comment or PM me, we just need to get him somewhere safe."
Thames Valley Police shared the post on its Neighbourhood Watch alert system yesterday.