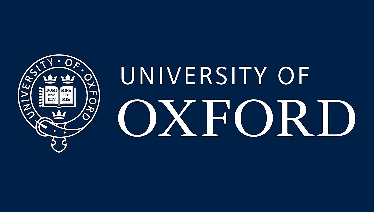 Patients with blood cancer have a much higher chance of becoming seriously ill if they contract coronavirus.
The paper by researchers at Oxford Uni and Birmingham found that cancer paitents admitted to hospital had 57% higher odds of severe disease and that cancer patients over the age of 80 had the highest frequency of fatality.
The findings, published in Lancet Oncology by the UK Coronavirus Cancer Monitoring Project (UKCCMP), also showed that after accounting for age and gender, patients with blood cancers who had recent chemotherapy had an increased risk of death during Covid-19-associated hospital admission.
The study compared 1,044 adult patients with cancer in the UKCCMP between March 18 and May 8 this year, with a parallel 2017 non-Covid-19 UK cancer control population from the UK Office for National Statistics.
The results – which suggested gynaecological cancers were at lowest risk, with breast cancer just above that – should help to inform more precise risk assessment when it comes to cancer patients and their needs going forward, scientists said.
Blood Cancer UK said the study will be "very worrying" for people living with blood cancer who have been shielding, and called on the Government to do more to support those who feel "forced" to return to work despite the high risk they face.
The charity assessed the study and said the findings show that of the 224 people with blood cancer who got coronavirus and ended up in hospital, 36% died.
Once age and gender were accounted for, people with leukaemia were shown to be more than twice as likely to die (125%) if diagnosed with coronavirus than the average person with cancer.
People with lymphoma were 72% more likely to die, the charity said, and people with myeloma were 65% more likely to die, it added.
People with other types of blood cancer appeared around 20% less likely to die than the average person with cancer, the charity said.
But because it is not known how many people with blood cancer get the virus and do not go to hospital, perhaps because they have only mild symptoms or none at all, the charity said the actual death rate could be lower than 36%.
Gemma Peters, chief executive of Blood Cancer UK, said while the virus's prevalence has fallen and people are no longer in a position where they need to shield completely, they should still be aware of the risk Covid-19 poses.
She said: "Given they are at greater risk than people with other types of cancer, it's important that people with blood cancer talk to their healthcare team about their own personal risk and that they do everything they can to avoid the virus.
"This includes avoiding coming into contact with people and avoiding crowded places, particularly indoors. And if they do develop symptoms of Covid-19 it is important they talk to their specialist blood cancer team immediately.
"As well as this, the Government needs to do more to support people with blood cancer to protect themselves. In particular, ending the shielding scheme has effectively forced people with blood cancer to go back to work at a time when it is becoming increasingly clear they are at high risk of dying if they get the virus.
"We are already getting calls from people who are worried because they work in places like supermarkets and schools, which can't easily be made Covid-safe. Unless the Government gives these people financial support, more people will be put in the impossible position of having to choose between their finances and their health."
The study authors hope the results can give clinicians and patients important information to make informed decisions about treatment.
Professor Rachel Kerr, study senior researcher at the University of Oxford, said: "Using these new data we are working fast to identify trends and correlations, which will enable us to create a tiered risk assessment tool so we can more precisely define the risk to a given cancer patient and move away from a blanket 'vulnerable' policy for all cancer patients, in the event of a second wave of Covid-19."
Dr Lennard Lee, academic clinical lecturer at the University of Oxford, offered words of reassurance, saying "whilst cancer patients are more vulnerable, the chance of any given patient getting infected with Covid-19 remains low".
He added: "People with cancer can be reassured that everything is being done in UK cancer centres to effectively minimise the risk of infection so that life-saving treatments can continue to be given".