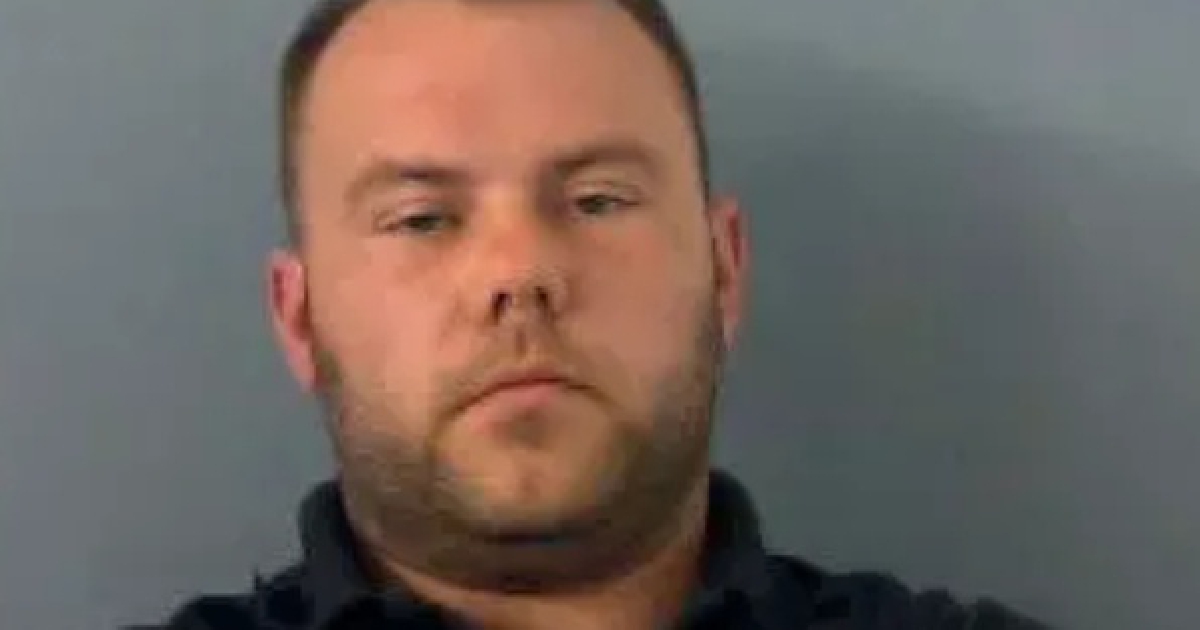 Arron Lyons asked to perform sexual acts on his victim.
Lyons, 33, groomed his victim by giving him gifts and money over two years - between 2014 and 16.
During that time he requested indecent images of the teenage boy in exchange for more gifts.
He then requested to perform sexual acts on the victim, and when the victim refused, he threatened that he would post the indecent images of the victim on Facebook.
The victim then reported Lyons to his school, and subsequently the police.
Forensics examined Lyons' phone and computer and found indecent images of the victim and other images of child abuse.
Investigating officer Detective Constable Scott Hughes, of Banbury Force CID, said: "Lyons targeted children at a park, using the pretence of riding a BMX to justify his presence.
"He identified the victim's vulnerabilities and used money and gifts to gain his trust before requesting indecent images and the opportunity to perform sexual acts on him.
"When Lyons did not get what he wanted, he threatened to post the indecent images of the victim on a fake Facebook account he had created.
"Even when faced with overwhelming evidence against him, Lyons made his victim go through the ordeal of giving evidence, before he eventually conceded and pleaded guilty.
"I would like to thank the victim for coming forward and I commend his bravery, which has led to this conviction and Lyons' imprisonment."
Lyons, from Forgeway, initially denied the offences, but after four days of his trial he changed his plea and admitted three counts of making indecent photographs of children, one count of inciting a child to engage in sexual activity and one count of sexual exploitation of a child.
He was sentenced to four years' behind bars on Tuesday (6/11) and was issued with an indefinite sexual harm prevention order and an indefinite sexual offences notification order.