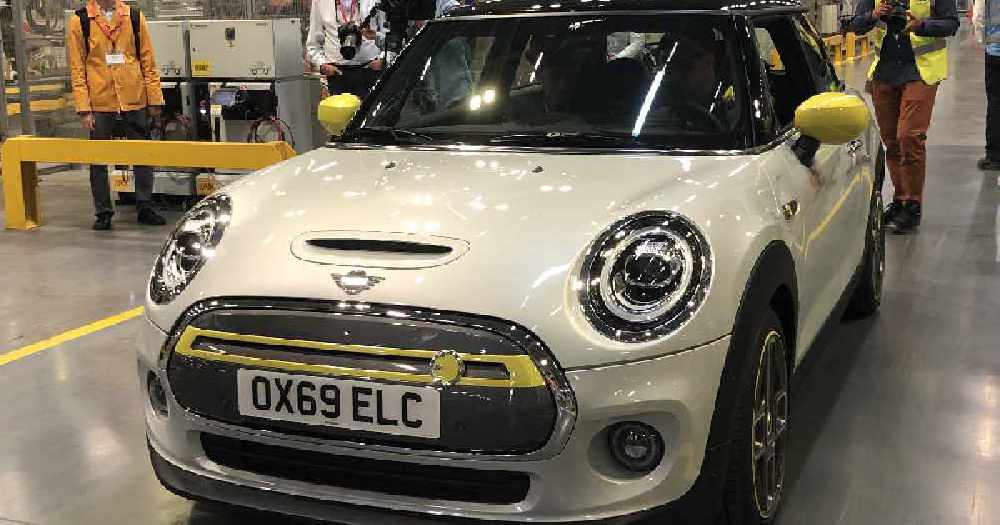 Officials say they are having to change shift patterns in light of market challenges posed by COVID-19.
The change will see the plant in Cowley moving from a three shift pattern to a two shift one by mid-October.
The firm says - although it has 'sought to protect as many jobs' as it can - the move will impact around 400 jobs.
Those jobs will be agency personnel who are employed by Gi Group, of which there are 950 in total working at the site.
People who will lose their jobs will be informed in September, but MINI Plant Oxford says it has 'clear criteria' about who will be retained, including length of service, individual skill-set and disciplinary record.
In a statement, Bob Shankly, Human Resources Director said: "The COVID-19 pandemic has resulted in a substantial impact on customer demand and, like other automotive manufacturers, our volume forecasts for 2020 have had to change accordingly.
"We have, therefore, made the difficult decision to adjust our shift patterns at MINI Plant Oxford from October. This will give us the flexibility we need to adapt our production in the short to medium term, according to developments in global markets.
'Our decision has been made after close discussion with trade union representatives and we are aware that our plans will have an impact on people during an uncertain and worrying time.
"We have sought to protect as many jobs as we can, while also taking the necessary steps to ensure the stability of our business in light of this current period of volatile and unpredictable market conditions."
MINI Plant Oxford also said it is looking at making a small reduction in 'core employee headcount' at the site going forward, with 'voluntary redundancy and early retirement options under consideration.'
A spokesperson added that it was too early to confirm a precise figure and the process is subject to consultation with representatives from the Unite Union.
Around 4,000 people work onsite at the Oxford MINI plant.
Local MP Anneliese Dodds and Leader of the Oxford City Council, Susan Brown, released a joint statement reacting to the news.
They said: "Oxford's BMW plant has been home to great innovation, with important breakthroughs like the new Electric Mini. We are very saddened to hear of the impact that the global economic crisis (caused by the COVID-19 pandemic) is having on the Oxford plant.
"We are really sorry and concerned to hear that there may be job losses and we would like to express our deepest sympathies to those workers and their families most affected at this difficult time.
"While the plant is very productive, unfortunately the Covid-19 crisis has posed major difficulties for the automotive industry and the ills afflicting industry world-wide are impacting the plant here, too.
"We will both continue to work with BMW Cowley to do what we can to ensure the future of the plant and to protect local jobs."
Oxford MP Layla Moran said: "This sad news shows the impact the coronavirus pandemic is having on jobs right here in Oxford. I am very sorry to hear of these planned job losses.
"The Government must do everything it can to protect working people through this crisis.
"And we need to make sure nobody who loses their job at this very difficult time is left without the support they need to get back on their feet."