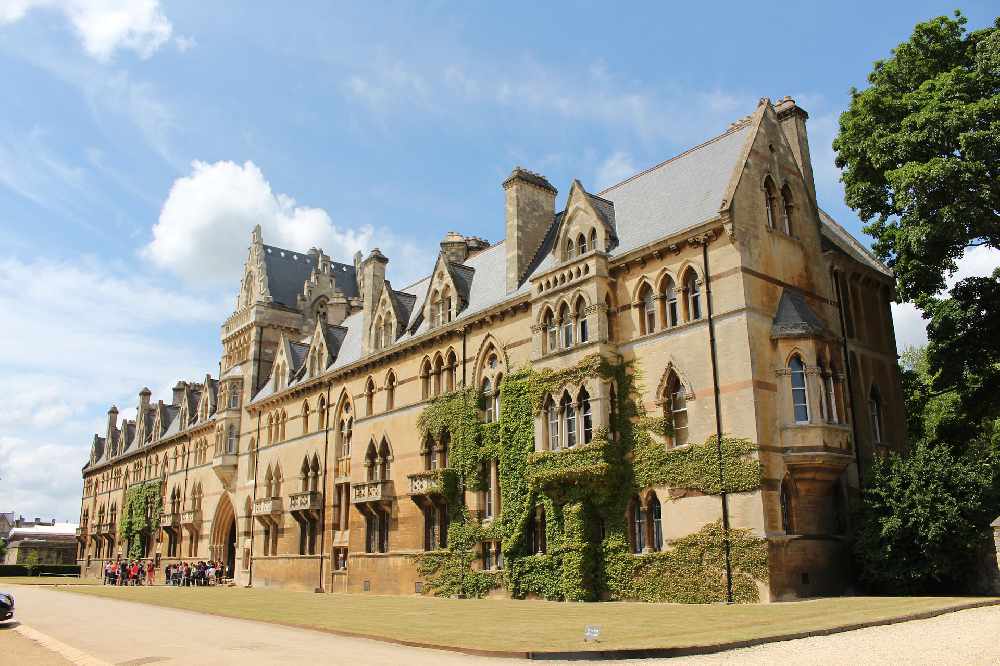 The Sutton Trust, which campaigns for social mobility, has analysed UCAS stats.
It says eight top schools and colleges have sent as many pupils to Oxbridge, as three-quarters (2,900) of all schools and colleges.
And pupils from independent schools are more than twice as likely to go to a top Uni than those from comprehensives.
Oxford and Cambridge are being accused of being socially exclusive.
The Pro-Vice-Chancellor for Education at Oxford University admitted they 'must work harder to attract a more representative selection of students from across the UK.'
The Russell Group - which represents it - says it's working hard to improve social mobility.
Carl Cullinane from the trust says an applicant's circumstances should be taken into account:
Eight schools and colleges with the highest number of Oxbridge acceptances has 1,310 between them in the last three years.
2,894 with two or fewer acceptances sent just 1,220 pupils to Oxford or Cambridge in that time.
Over a third (34%) of applications to Oxbridge come from pupils at independent schools, but a larger proportion (42%) of places go to those students.
The analysis also finds big regional differences in the proportion of teenagers who gain a place at Oxbridge.
Several parts of the country had two or fewer acceptances from comprehensive schools including Halton, Knowsley, Lincolnshire, North Lincolnshire, Portsmouth, Rochdale, Rutland, Salford, Southampton and Thurrock.
The Sutton Trust says some of the gaps are driven by differences in A-level results.
It's calling for universities to make greater use of contextual data in their admissions process, including reduced grade offers, to recognise the different circumstances faced by applicants.
The report is also recommending that all pupils should receive a guaranteed level of careers advice from professional advisers.
Sir Peter Lampl, founder of the Sutton Trust and chairman of the Education Endowment Foundation, said: "If we are to ensure that all young people, regardless of their background, have a fair chance of getting in to our top universities, we need to address the patchwork of higher education guidance and support.
"All young people, regardless of what area they grow up in, or what school they go to, should have access to high quality personal guidance that allows them to make the best informed choices about their future.
"The admissions process also needs to change. We have made the case for giving poorer students a break through contextual admissions, but we also need universities to make it clear what grades these students need to access courses."
Meanwhile, Professor Martin Williams, Pro-Vice-Chancellor for Education at Oxford, said: "Just this week, we launched a campaign in under-represented regions to fill 500 extra places at our flagship UNIQ summer school next year.
"We are targeting areas we have not often recruited from in the past, working with teachers to encourage students to believe Oxford really can be for them."
He also said they were considering a range of further changes to 'ensure any student with the talent and commitment to succeed at Oxford can do exactly that.'