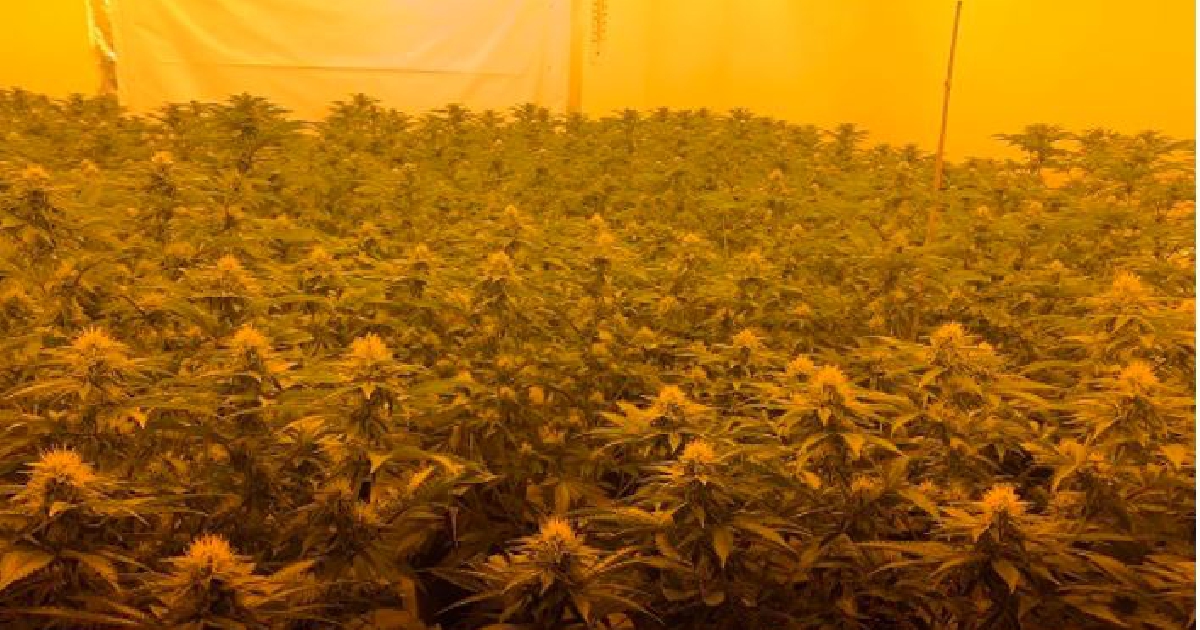 More than 200 officers were involved in the operation this morning.
Police were targeting a criminal gang who're believed to be growing cannabis and supplying it in the region, by using vulnerable people in factories.
They carried out a total of 11 warrants - including one in Oxfordshire.
Six properties were raided in Aylesbury where four suspected cannabis factories were found and five people were arrested.
Officers carried out four warrants in Reading. They arrested eight people and seized a number of electronic items.
One warrant was also executed in Wantage, where two people were arrested and officers seized a large quantity of cash.
Thames Valley Police said they have also been looking to safeguard any vulnerable people who might have been the victim of modern slavery type offences.
Detective Inspector Richard Jarvis, said: "Thames Valley Police is committed through its Stronghold campaign to tackle serious organised crime and exploitation by working with our partners.
"We have worked with our partners at Reading Borough Council and the National Crime Agency (NCA) to make sure that anyone who has been exploited is supported.
"Thames Valley Police will continue to target those who seek to cultivate and sell drugs for their own gain.
"This has been a complex investigation and we would like to thank the public for the intelligence they have provided. Only with this information can we continue to build up information and carry out operations like the one today.
"We would ask the public if they have information please report to 101 or if they wish to report 100% anonymously they can do so by calling Crimestoppers on 0800 555 111."