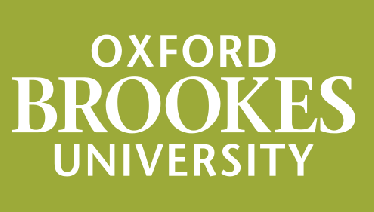 That's in the 7 days to October 2nd, and 98 of the cases were students.
Oxford Brookes says it's supporting a growing number of students who are isolating - after revealing there have been 100 new confirmed cases of coronavirus.
In the week up to October 2nd, Oxford as a whole recorded just over 150 cases and the city moved into 'red alert' status, as the weekly rate of infection is now 99.0 per 100 thousand of the population.
In a statement, Oxford Brookes said its campuses and halls of residence were still open, with essential visits only.
It also said it was carefully managing the situation.
The statement added: 'Of the 100 cases, 96 are attributed to Oxford City, 2 to other districts within Oxfordshire, and 2 to areas outside of Oxfordshire. No confirmed cases have been reported at our Swindon campus.
'Earlier today, Oxfordshire County Council also published updated statistics for all confirmed cases within the City of Oxford and the wider county. It has now increased the alert status for the City of Oxford and also the county of Oxfordshire to 'red', reflecting that the weekly rate of infection is now more than 50 per 100,000 population.
'Oxfordshire County Council has confirmed that ongoing discussions are taking place locally, regionally and nationally as regards the number of COVID-19 cases in Oxford. A very close eye is being kept on trends and data and if decisions are made as regards the introduction of any new measures in coming days or weeks, they will be shared quickly with the appropriate advice.
'Although this news of more cases may be unsettling, we would like to reassure you that we are carefully managing the situation in partnership with Public Health England (PHE), which is providing expert guidance on health and infection control measures.'
Oxford Brookes added that small group, face-to-face teaching was continuing as planned.
It said a small number of modules have switched to online 'as a precaution' and affected students 'have been informed.'
The University also added that it does not have any 'locked down' halls of residence.