JACK's Spring Clean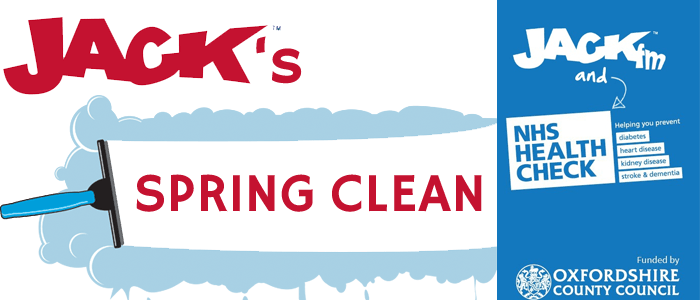 Hello again.
NHS Health Checks, heard of 'em?
They're the free checks that can help detect potential health problems before they could cause real problems.
Oxfordshire County Council would like you to do one, an NHS Health Check of course.
Now to help convince you, we've bribed sweet talked Rich from JACK's Morning Glory into something.
Yep, he'll come and give your house a spring clean*.
If you pledge to spring clean your health with an NHS Health Check**, we'll whack you in the draw.
*Don't panic, we'll also be sending along a professional cleaning company.
**If you're eligible and aged between 40-74
Watch the video below, put together by Oxfordshire County Council, to hear Mark's life changing Health Check experience.
So, if you want to see Rich in your bedroom, wearing a pinny, just pledge below that you'll sign up for an NHS Health Check.