JACK's Snoring Glory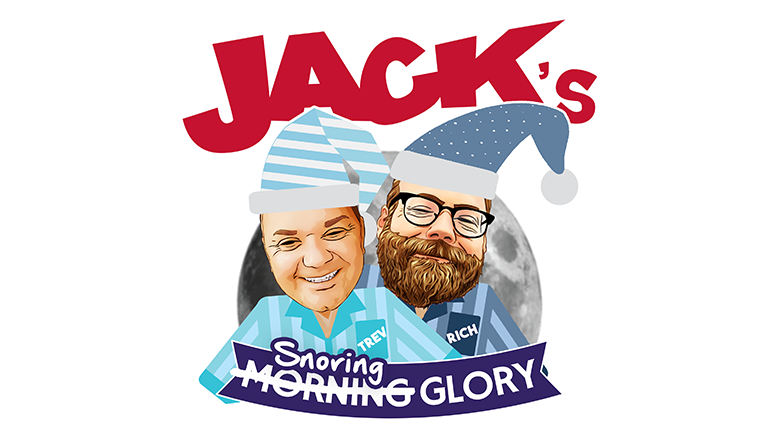 It's the pyjama party where anything could happen!
Trev and Rich have finally gotten their dream job - a whole show from the comfort of their bed.
Well, sort of.
From 9pm on Thursday 28th November, right through til 9am on Friday, Trev and Rich will be live from Jurys Inn Oxford.
There'll be games, with prizes up for grabs and even a free Christmas dinner at Jurys Inn*!
*The only catch is... you'll have to eat it at 8:30 in the morning on Friday 29th November. Listen to JACK's Morning Glory to find out how to play 'The Greatest Gobble' for a seat at the table. Don't blow it!
In the meantime, why not book a four-course gala meal with all the trimmings at Jurys Inn - from £95 per person! Click the logo below. Easy.