JACK's 10 Years Old - And Still Getting Away With It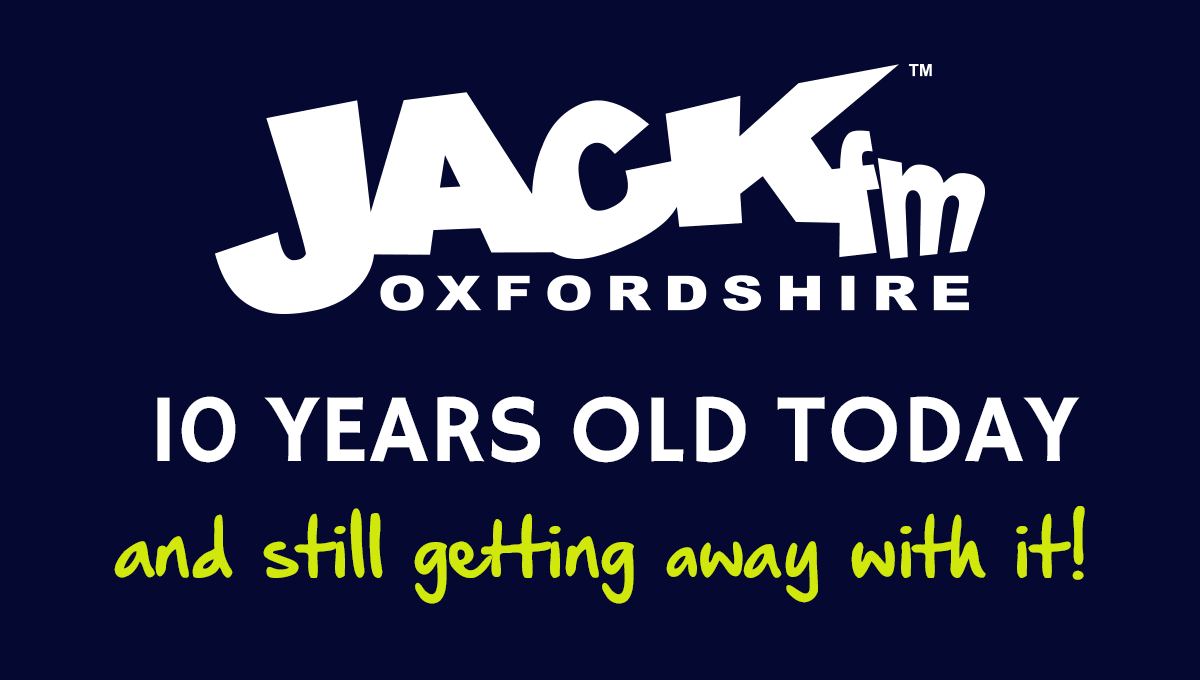 18th October 2017
JACKfm has been 'Playing What We Want' since 18th October 2007 and today the team are celebrating.
In its 10 years, JACKfm Oxfordshire has become the most awarded local commercial station in the country and prides itself on being unconventional and different in its approach to broadcasting. JACKfm was designed to 'shake up' the radio landscape and has very much established itself as the only truly local commercial radio brand across the county. From broadcasting in Afghanistan (twice), marrying two strangers at a wedding, upsetting Brian May from Queen when we asked our audience to cook two turkey's at Christmas or keep them, plus the very poignant Ali Bookers Cancer Diaries, JACKfm has always balanced its quirkiness with a deep social conscience, whilst continuing to be Playing What We Want.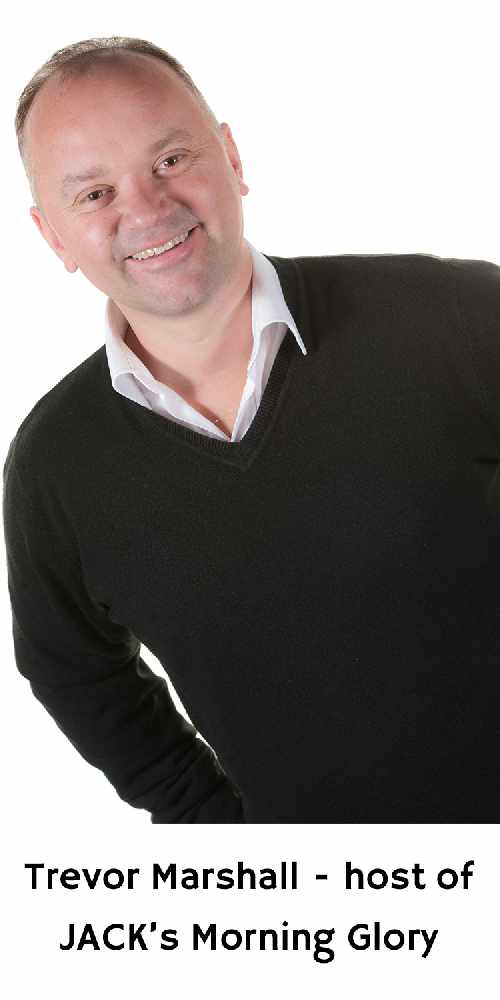 JACK's Moring Glory Breakfast host Trevor Marshall, who's been with JACK since day one, says: "We're all much fatter and balder than when we started, but we're still here. It's a joy to wake up stupidly early every day to come in and genuinely have fun on the radio. The building's a dump, the computers crash and the kettle's from the 70s – and I wouldn't change a thing."
Tim Parker, JACK's Programming Director, says: "JACK's not showing its age. The station keeps changing, developing and rolling with the times. It still makes an impact, even with siblings JACK 2 and JACK 3, plus big national brother Union JACK now all in the fray. A zimmer frame's still a long way off."
Hamish Law, JACK's Sales Director, says: "I've been here since day one and there's still no place I'd rather be. A bit cheesy, but totally true. The people are wonderful, the station's attitude is different and the output still entertains me after ten years. Our local sales are better than ever and the commercial future is bright."
Ian Walker, CEO of JACKfm, says: "Over the past 10 years JACKfm Oxfordshire has established itself as one of the most trusted local media companies in the county. I am immensely proud that our broadcasting excellence has been recognised with local, national and international accolades – but more than that, it's our commitment to local business that has seen JACKfm really become part of the Oxfordshire fabric. I would like to thank all our listeners and advertisers who have been part of this incredible journey over the past 10 years.
Just sit back and wait for JACK's teenage years!
NOTES TO EDITORS:
About the JACK brand:
The JACK brand originated in Canada and established itself quickly as one of the most successful brands in North America. It now attracts over 20 million listeners there. The brand provides an unconventional package with localised targeted music to give the listeners a fun, energising and connective experience.
In 2007, Ian Walker, Donnach O'Driscoll and Clive Dickens brought the JACKfm brand to Oxfordshire, UK. JACKfm is hugely successful in Britain; it is the most awarded local commercial radio station in UK radio history, having received over 45 industry commendations including two for UK Radio Station of the Year. In 2013, a younger spin-off – JACK 2 – launched across Oxfordshire. In May 2017 a further brand extension – JACK 3 – launched on DAB in Oxfordshire, plus national radio station Union JACK launched across the UK on DAB+, playing nothing but the best of British artists.
For further information about JACK, JACK 2, JACK 3 or Union JACK, please contact CEO Ian Walker or Chairman Donnach O'Driscoll on 01865 315980.