Helen and Douglas House, Frosty 5k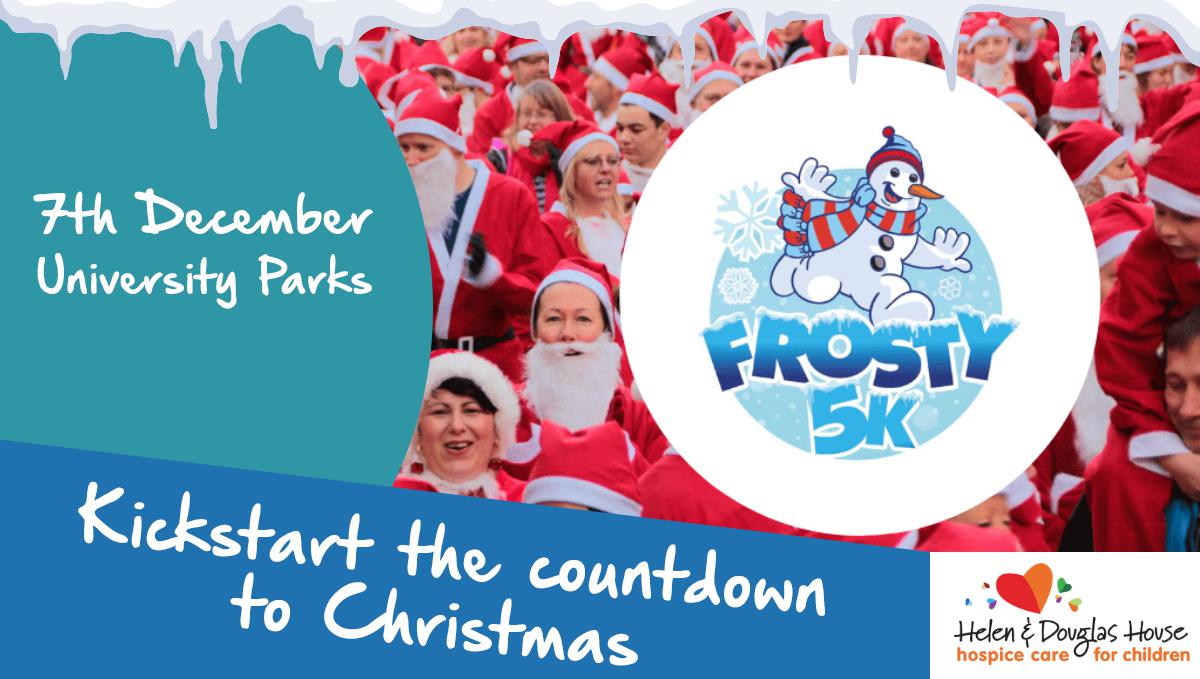 The Helen & Douglas House Frosty 5k is hitting Oxford's University Parks this December!


The Frosty 5k Festive Family Fun Run starts on Saturday 7th December - when it ends depends on how long it takes you to finish!


We'll be there and we'll even get you a Santa suit to wear - you walk or run through new ice, fog, fire and snow zones.


There'll also be an Events Village with children's rides, ice skating, food and drink to enjoy.


It's all for a good cause, raising funds for Helen & Douglas House to help local terminally ill children. Click the button below to sign up.