Thursday 2nd November is "Bros In Bras" Day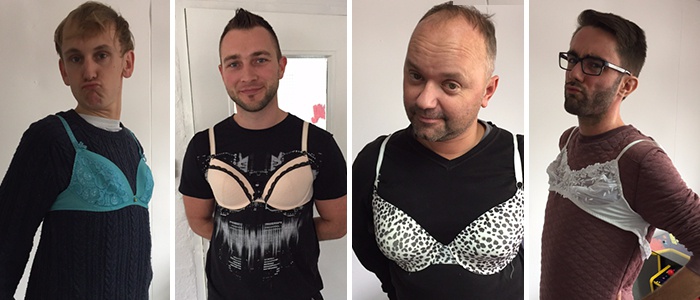 Gents. We'd like you to put a bra on.
Your bra collection may not be as flashy as your Mrs's, but you can still suffer from breast cancer. And you can still raise awareness of it.
Show your support by wearing some support. Grab a bra and snap a pic of you in it on Thursday 2nd November. We'll chuck it all over social media. Fair warning.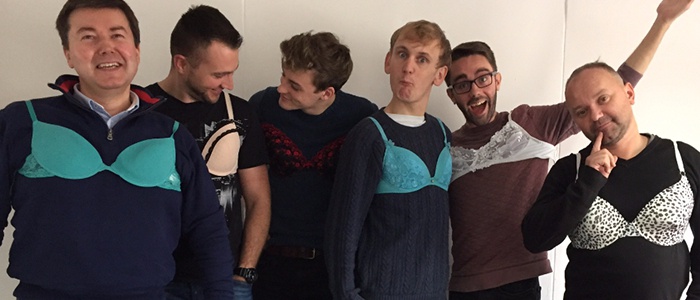 Why? Because that's the day we're hanging up loads of bras in Bonn Square for Breast Cancer Awareness Month. The ladies are doing their bit by donating their smalls - now you can do your bit by wearing them.
Donate Your Bra

Stringing your smalls up in the city centre to raise awareness of breast cancer. Can you lend a pair?

Who's It Helping?

What'll all this silliness actually do anyway?