JACK's 10 Years Old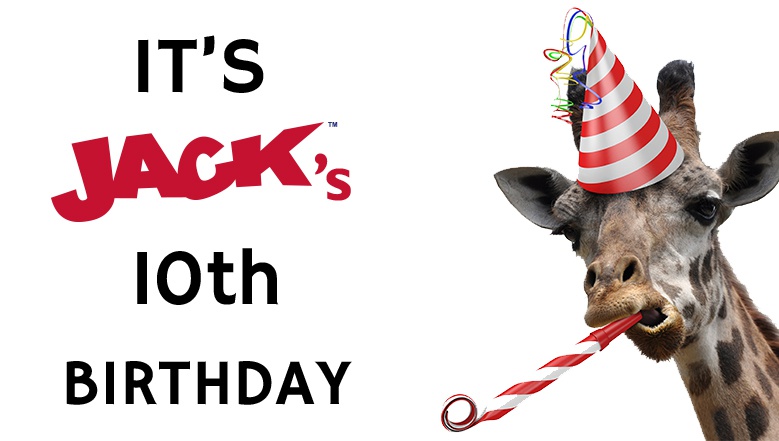 It's JACK's 10th birthday today and we're going crazy.
Sort of. There's cake.
Broadcasting from the dumpiest little building in radio since 18th October 2007, JACK continues to be playful, surprising and a different way of creating successful, local commercial radio. At least that's what the press release says.
Today, we're the most awarded local commercial station in the country, one of the most impactful radio stations in Oxford and incredibly modest when we talk about ourselves on our website.
Missed the last 10 years? Catch up. Listen to 10 highlights from 10 years by tapping play on these things.
And nosey at Facebook - some rather nice highlight videos are appearing there across the day.
Fancy reading the official press release? It's a gripping read. Tap here.
Cheers for the last 10. Just wait for our teenage years...