What is it?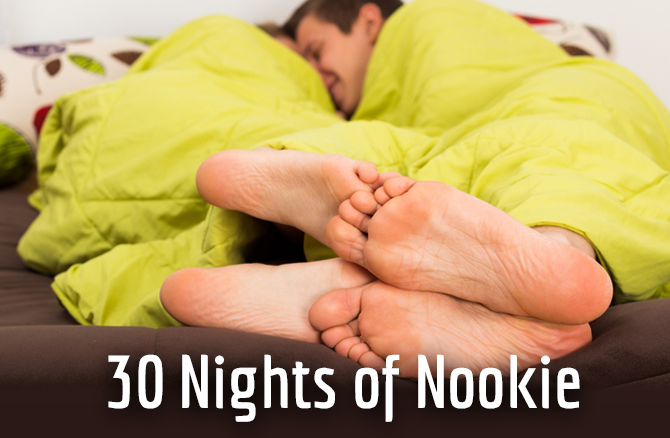 30 nights of nookie – what is it?
Special cuddles. Hide the sausage. Bowm-chikka-wow-wow.
We all like a bit of afternoon delight. But could you manage it for a full 30 nights?
Trev and Caroline from The Morning Glory are working with one Oxfordshire couple who are, quite literally, up for the challenge.
They're offering the lucky couple a hand (figuratively speaking) by sorting them out with treats along the way – perhaps the odd night away from home, maybe some new bedroom attire or even a romantic meal for two all in the name of a social experiment. Can they keep it up FOR A WHOLE MONTH?
Incase you're wondering, we are defining 'nookie' as "Intimate bedroom action involving at least two people"